Buy and Sell in and around Accrington Powered by
15.1 Irish sports horse
in Rochdale, Greater Manchester
Advertised by Lianne, a Preloved member since October 2012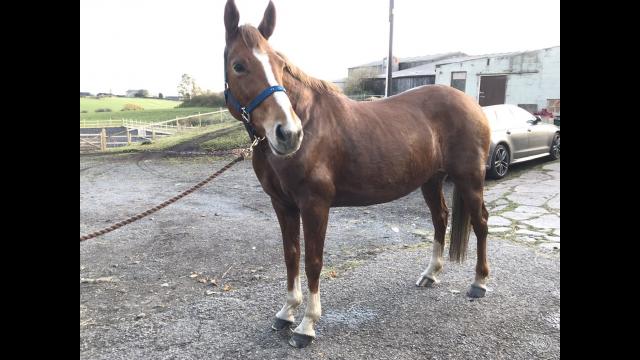 Advert

Details
Item

Price

£950

Breed

Irish sports horse

Sex

Mare

Passported

Yes

Size

151 hh

Current Age

5 years
Advert

Description

15.1 Irish sport horse mare. 5 year old, very very sweet
No vices or blemishes
Unbacked due to lack of time
Has been long reined, lunged and loose jumped over a fence showing a promising technique
Quick sale needed due to lack of time and muddy fields
Any questions please feel free to ask.
(Last picture was before she was trimmed up)
Cheap project for over the winter
15.1 ID X TB mare 5 year old
Ready for backing. I don't have the time or the extra pair of hands to do it myself.
Good to bath, trim up, travel, handle and stable
Can be shy so will take a bucket of feed to catch when getting to know you and also can be stubborn to pick up legs. Never kicked bitten or even thought about it. Lovely sweet nature that needs a job now.
Quick sale needed due to lack of time, personal reasons and muddy fields so priced accordingly does not reflect her quality in any way she's just being wasted in the field at the moment.
Reduced to £950 if collected by the end of the weekend.